Sekher Castle of Ludy Mellt Sekher
ARTE DIGITAL
de
Ludy Mellt Sekher©
Música de fondo de Shyra Panzardo para el Castillo Sekher
MI PINTURA EN LA DICTADURA
Hubo una época en Uruguay muy triste y oscura, la Dictadura, desde 1972 a 1983,
en esta pintura quise expresar lo que sentí en esos años.
No pueden imaginarse amigos míos, todo lo que yo escuché en mi consultorio
y todo lo que vi en mi país querido, arrasado por las bestias del poder.
Y todo lo que sufrí con ellos, tanto artitas plásticos, como escritores, músicos
y muchos más tuvieron que emigrar al exilio
Yo solo podía desahogarme pintando y escribiendo, aunque sé que también estuve
vigilada y mi teléfono intervenido.
Ludy Mellt Sekher ©
Pintura y arte digital
Copyright ISBN 318-530-233
Montevideo Uruguay

MY PAINTING IN THE DICTATORSHIP
(Excuse my English, I used a translator)
Had an epoch in very sad Uruguay and dark, the Dictatorship, from 1972 to 1983, in this painting
I wanted to express what I felt in these years. Friends of mine cannot imagine, everything to what
I listened in my doctor's office and everything what I saw in my dear country devastated
by the beasts of the power. And everything what I suffered with them, both plastic artitas,
and writers, musicians and many(many people) more had to emigrate to the exile.
Alone I could relax doing(painting) and writing, though I know that also
I was monitored and my controlled telephone.

Ludy Mellt Sekher ©
Paintings and digital Art
Copyright ISBN 318-530-233
Montevideo Uruguay

MIS CUADROS AL ÓLEO Y ACRÍLICO
Ludy Mellt Sekher ©
Paintings and digital Art
Copyright ISBN 318-530-233
Montevideo Uruguay
1983


Certificado de Derechos de Autor
click en la imagen para verla más grande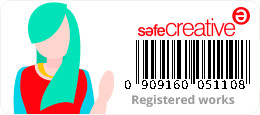 PÁGINA SIGUIENTE-
TRABAJOS DE MIS AMIGOS>>>>